Topic : How we increased the admission by 300 %
ARH Design Academy is a coaching institute which helps creative students looking to get into fields of Architecture, Design and Fashion Design. Unlike the major classes out there ARH Design Academy stands out with it's limited batch size, personal attention, focus given to learning  things that will be helpful throughout the career, instead of just focusing on the exams. ARH Design Academy also stands out from other classes in terms of the opportunity given to students to showcase their skills.
This field is crowded with large and old classes providing the coaching for competitive exams for admission in Architecture, Design and Fashion.
The main competitors are-
The main challenges that were were to be overcomed were as follows-
Studying the digital strategies of the competition, we observed that all of them were driven by similar messaging. This gave us an opportunity to create a category defining digital experience, showcasing all of the things that make us different from the regular classes.
So how did we do this?
We interviewed the current students and asked them what it was that they felt made ARH Design Academy different from others.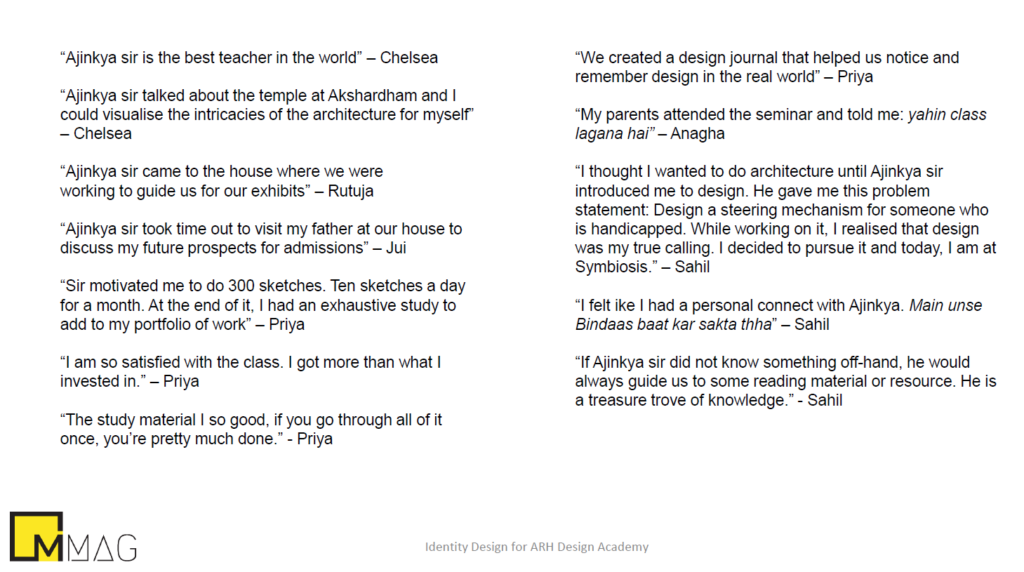 We identified the following things-
While planning marketing strategy we understood the need to showcase the things that make us different. We implemented the strategy on these channels
We created a highly creative website for our messaging keeping in mind the target audience likes to do creative work.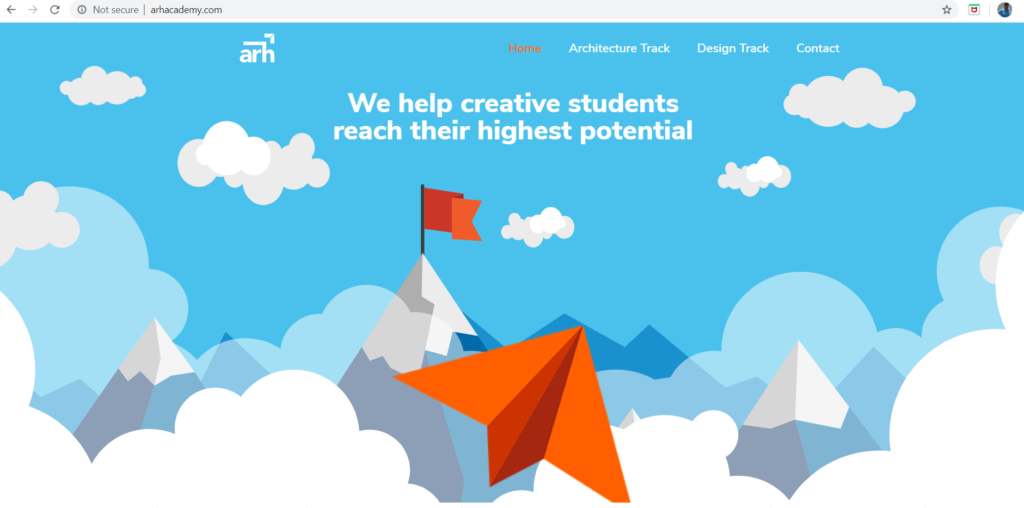 Search Engine Optimisation:
In the due course of 4 months we were ranking in the top 3 positions for all the top 10 high search volume keywords beating all the fierce competitors.
Social Media is the place to showcase how we function and what to expect when you join ARH Design Academy. We created content that would help anyone who is learning Architecture, Design or Fashion Design. We also frequently feature the best works of our students and hold discussions on various drawings. The content topics can be summarized as below-
Since most of our audience is in the range of 15-18 year old we decided to focus on Instagram and Facebook.
For lead generation for the various programs that are provided, we carried out an advertising campaign on Facebook, Instagram and Google. Taking into consideration who will be seeing our Ad, great care is taken to select
All the above points have a huge impact on the AD performance.
#Join Pune's Most Promising #NATA 2020 #Crash_Course. RECORD BREAKING NATA and JEE-2 #RESULTS FROM LAST 5 YEARS.
300+ students pursuing architecture from renowned colleges across the country.
Now at two locations in Pune : Mayur Colony, Kothrud and Manik Baug, Sinhagad Road
HURRY ! Few Seats remaining at both branches. Reserve your seats.
Landing page is the page where the person lands when he/she clicks the ads. It is the most important aspect of the sales process. With our experience we design landing pages which provide high conversion rates. You can click below to see the landing page created for ARH Design Academy below:
Features that make our landing pages high converting: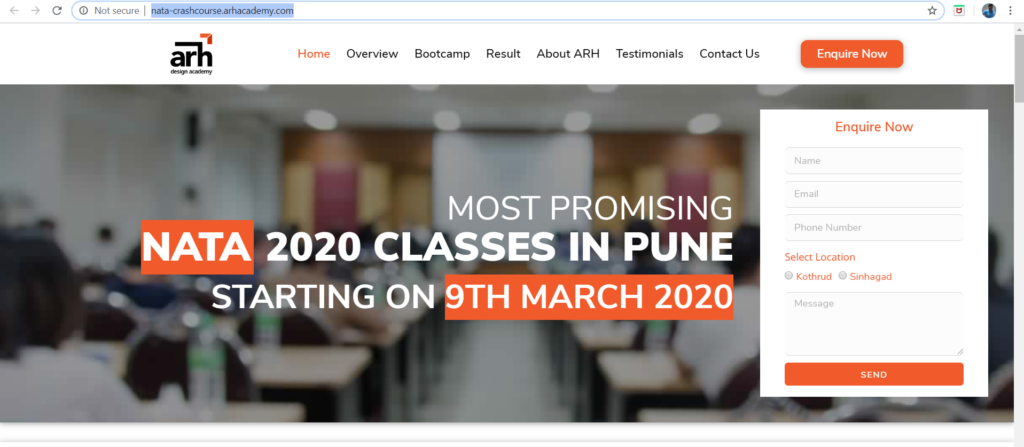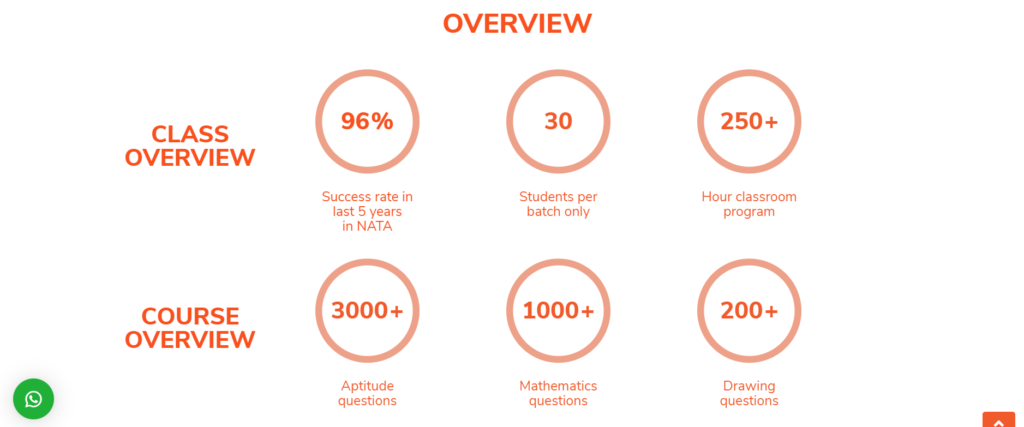 A lot of thought was given on the architecture of the page and only what is necessary is shown on the page. In the above example what value does the class provide to the students is shown upfront. A very simple and relatable language is used in the page keeping in mind who is going to read it.
Many people visit our landing page but do not take action. If a person takes the effort to visit our landing page this is an indication of intent. For such an audience we ran google display ads which appear on the websites that he/she visits.